Welcome to the Local Offer webpage for the Moor Lane Respite Centre. Achieving for Children, with Kingston Council, are constructing a new, purpose-built overnight respite facility at the Moor Lane site in Chessington. The building will provide short break care for children and young people who may have multiple disabilities, complex medical needs and challenging behaviour, and who are aged 8 to 17 years. The building will have eight bedrooms, two lounges, an accessible kitchen, and secluded outdoor space. We are excited to be able to work with Kingston Council to develop this new facility that will provide children and young people with quality respite care facilities.
We involved parents, carers and young people in the project in the early stages and your feedback has already shaped and influenced the design of the building. We will continue to seek the views of parents, carers and their children and young people as the project progresses.
We will use this page to keep you up to date with the progress with the build and to share relevant information as it becomes available.

Latest Update November 2018

We have completed the consultation with parents, carers and children in Kingston and Richmond for the new respite centre provider specification. The survey responses have been analysed and a summary report can be found here (opens a pdf)

Thank you to all those that took the time to complete the survey.

The draft service specification will now be reviewed based on the feedback to ensure it reflects the views of parents, carers and their children. We're also extremely excited that work is progressing well on site. The foundations have been laid and the walls are now going up. We're hoping to post some photos of progress very soon.

In the meantime, here are a few pictures of the proposed design: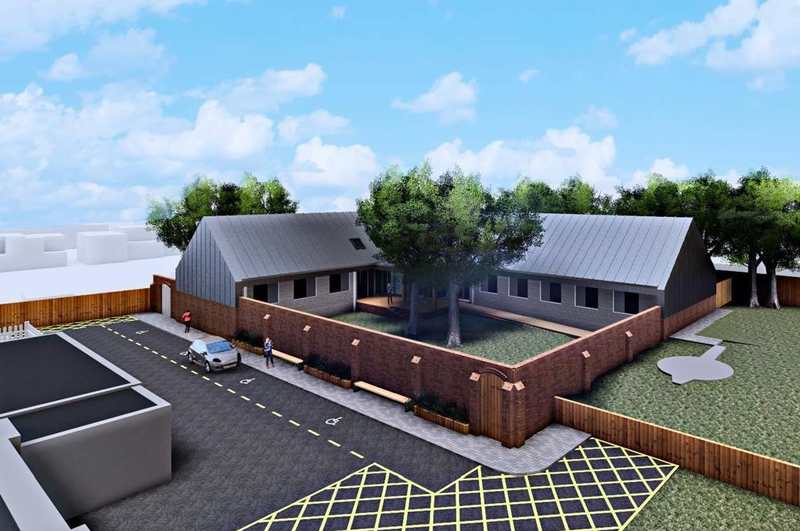 ​