We aim to rotate the offer of courses within all the localities of both boroughs but parents can access any course regardless of where they live.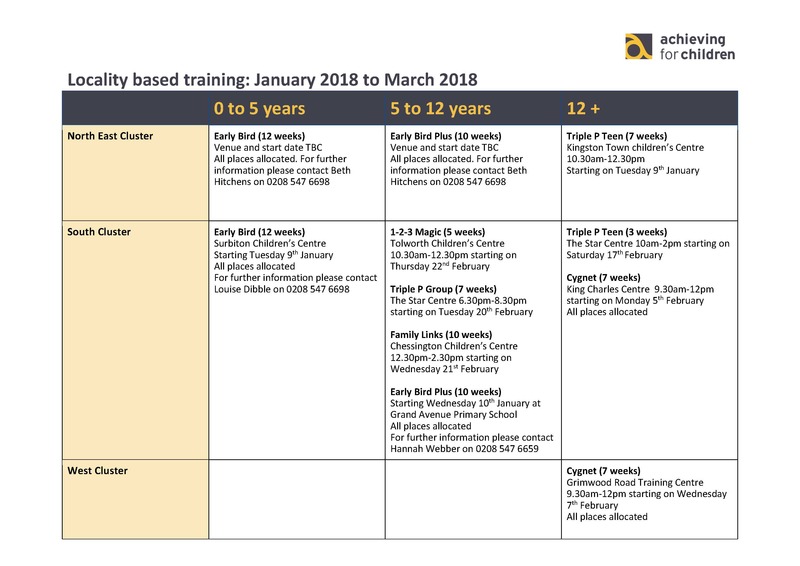 ​
​​

Download Posters
How to sign up for a parenting course
Parents can self-refer. Once a referral has been made, the parent will be contacted by phone and text to discuss the referral and to establish which course would be most suitable. Where possible, we can arrange for translators if required and the parent is committed to attending the course.
Where possible we offer crèches but this depends on the location of the course and the target age group. We aim to offer some evening courses but these are mainly for the courses for parents of teenagers. We do not offer crèches for evening courses.
Download a parenting support expression of interest form (opens a word document)
All referrals and requests for additional information for both boroughs should be addressed to
Karen Williams
Parenting Officer
Achieving for Children
Phone : 020 8547 6965/07771974388