↵
↵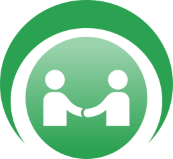 ​
Autumn 2018
Funding Term: 1st September 2018 – 31st December 2018
School Term Dates: 3rd September 2018 – 21st December 2018 (Half Term 22nd October – 26th October 2018)
Deadlines
On-line portal open for estimates: 7th August 2018 - 16th August 2018
On-line portal open for actuals: 1st September - 19th October 2018
Headcount Day: 18th October 2018
No funding for any child who starts at a setting after 18th October 2018
No extended funding accepted where an eligibility code has a start date after 31st August 2018.
Log in to the AfC Provider Portal here

Download the Provider Portal User Guide here
Having trouble using the Portal?
If you have forgotten your username or password, or if you have any issues using the Portal please contact us:
Email: early.years@achievingforchildren.org.uk
Requests for password changes or reminders must be made by email from the email address linked to the account.
If you would like to request a new user account be set up, please complete the online form below to request a username and password for the Portal.
Request a new user account for your setting here (opens a Google form)
Please note that this service is only currently open to providers on the Kingston or Richmond Directory of Providers.
Provider process flowchart
If you are new to using the Provider Portal (to claim funding), use our flowchart to help you understand how you can start claiming funding.
Documents
Conditions for inclusion onto the Directory of Providers (Word)

​Parental declaration form (PDF)

Parental declaration form (Word)

2 year old dates and deadlines (PDF)

3 and 4 year old dates and deadlines (PDF)

Early Years Pupil Premium letter (PDF)

​Privacy notice (Word)

Guide to completing the Parent Declaration Form and funding process (PDF)
Please note – the Word version of the parental declaration form has been provided for settings who would like to pre-fill their details on the form. Under no circumstances should the text or design of the form be amended.
Completed parental declaration forms will need to be retained by the childcare provider and should not be posted to Achieving for Children. The completed forms should be kept for seven years for audit purposes.